NCY Camshaft A8 2V 26.25/26.15 Performance (GY6)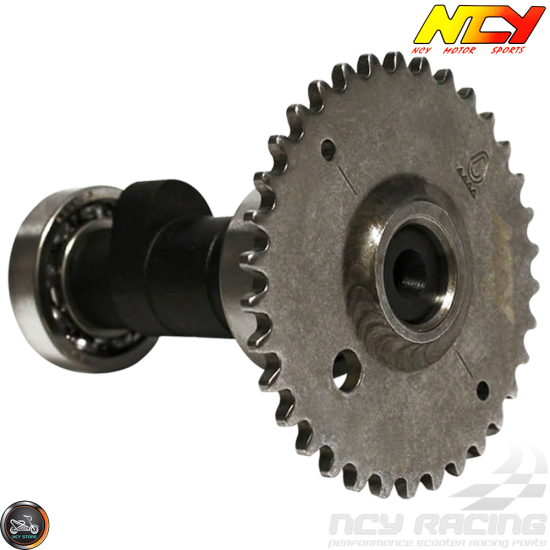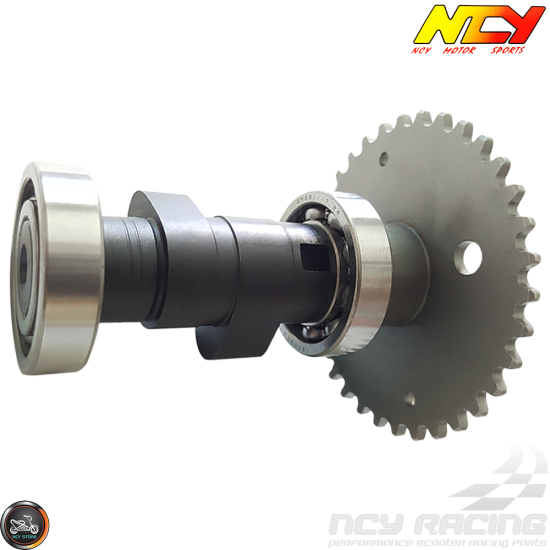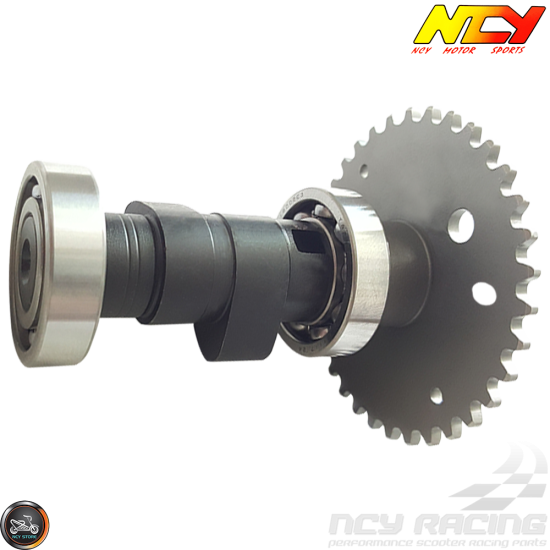 Description: NCY Performance Camshaft A8 designed specifically for the GY6 Engine. This A8 cam is ideal for increasing low-end power. With its increased leading slope and later intake valve opening makes this the perfect upgrade to go along with your larger displacement cylinder, big valve head, or performance exhaust. Not suitable for standard Kymco cylinder heads!
NOTE: It will work on Genuine Buddy 125 re-used cam sprocket, replace this NCY camshaft sprocket.

Specifications:
Includes the following Camshaft and Sprocket.
• 1x Intake Lobe: 26.25x19.8x10.3mm
• 1x Exhaust Lobe: 26.15x19.56x8.4mm
• 2x TPI Bearings #16002C3 03: 32x8mm
• 1x Sprocket Teeth: 34 / OD: 66.75 / ID: 15mm / H: 3mm
• Made in Taiwan
• Fit 54mm Stud Spacing (A-Block) 2V
• Fit 57mm Stud Spacing (B-Block) 2V
• Fit GY6 125/150cc+

Supported Models: GY6 152QMI 157QMJ 161QMK 161QML Chinese Scooter, ATV, Genuine Buddy, Kymco, Ruckus, Vento
-----
Item Weight & Product Dimensions:
• 0.6 pounds | 3.051" (L) x 2.619" (OD) x 0.679" (ID)
NCY Camshaft A8 2V 26.25/26.15 Performance (GY6)
Stock:

33

Reward Points:

2

Part #:

1100-1011

NCY
Ex Tax: $65.00
Price in reward points: 65
Tags:
a8 camshaft
,
camshaft a8
,
ncy camshaft a8 performance 2v 26.25-26.15 gy6
,
ncy a8 camshaft performance gy6
,
ncy high-performance a8 camshaft gy6
,
ncy high-performance camshaft
,
ncy camshaft gy6
,
camshaft gy6
,
cam gy6
,
gy6 camshaft
,
gy6 cam
,
gy6 high-performance camshaft
,
gy6 high-performance camshaft
,
gy6 camshaft