NGK Spark Plug Iridium (ER9EHIX)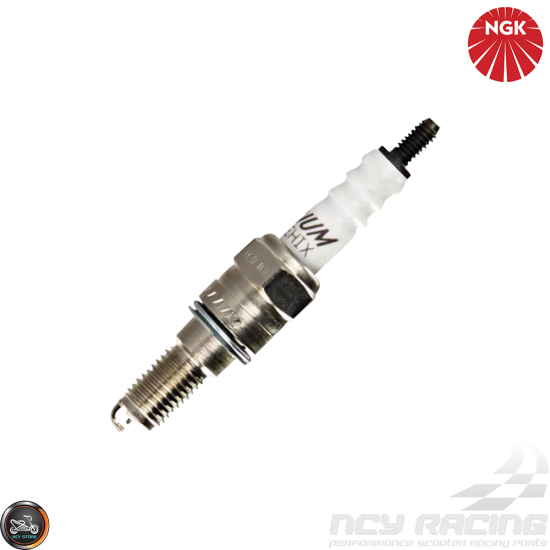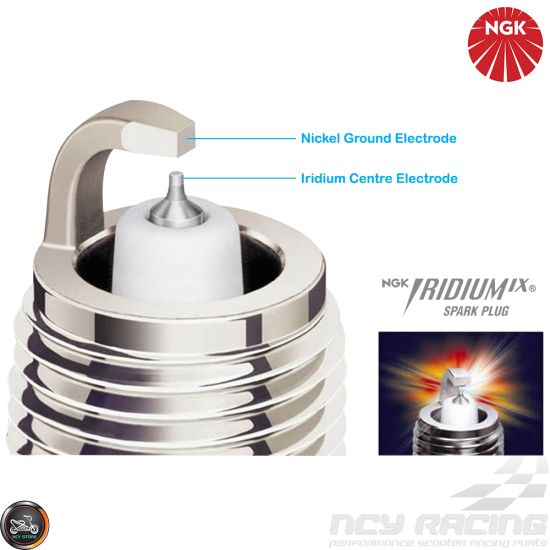 Description: NGK ER9EHIX Iridium Performance spark plug for various makes and models. Iridium IX Spark Plugs offer outstanding acceleration, high fuel efficiency, and long life (40-50k miles).
Features:
• Designed specifically for the performance enthusiast, Iridium IX offers extreme ignitability, improved throttle response, and superior anti-fouling
• The 0.6mm laser welded fine Iridium tip ensures high durability and a consistently stable spark and the tapered ground electrode minimizes the electrical quenching effect
• Longer insulator nose prevents fouling, the corrugated ribs on insulator prevents flashover, and a triple gasket seal eliminates combustion gas leakage
• Iridium alloy has an extremely high melting point, giving it the high durability to heat and electrical wear, perfect for today's high-performance engines
• Trivalent metal plating has superior anti-corrosion and anti-seizing properties

Specifications:

Include the following Spark plug.
• 1x Spark Plug Threaded Terminal Post
• Cylinder Thread OD: 8mm / Pitch: 1mm
• Torque Spec Aluminum: 5.8-7.2 ft-lbs
• Torque Spec Cast-Iron:
• 1x Seat Type: Flat (crush gasket seal)
• Resistor Value: 5k Ohm
• Reach: 19mm (3/4")
• Hex Size: 13mm (1/2")
• Gap: 0.7mm (.028")
• 1x Center Electrode: Iridium
• Electrode Size: 0.6mm
• 1x Ground Electrode: Nickel
• Shape: Tapered
• Type: Standard
• Heat Range: 9
• Made in Japan
• Fit Threaded Terminal / Socket: 13mm
• Fit Vespa 50

Supported Models: Vespa Sprint 50, Various unlisted makes/models
-----
Item Weight & Product Dimensions:
• 0.07 pounds | 3" (L) x 0.625" (W) x 0.15" (H)

NGK Spark Plug Iridium (ER9EHIX)

NGK
Ex Tax: $17.00
Price in reward points: 17