SSP-G Crankcase 63mm 180cc 2V Big Bore Power Kit w/Oil Cooler (GY6 longcase)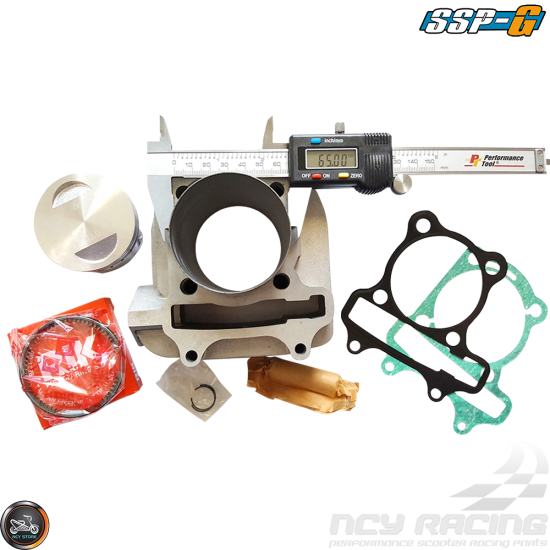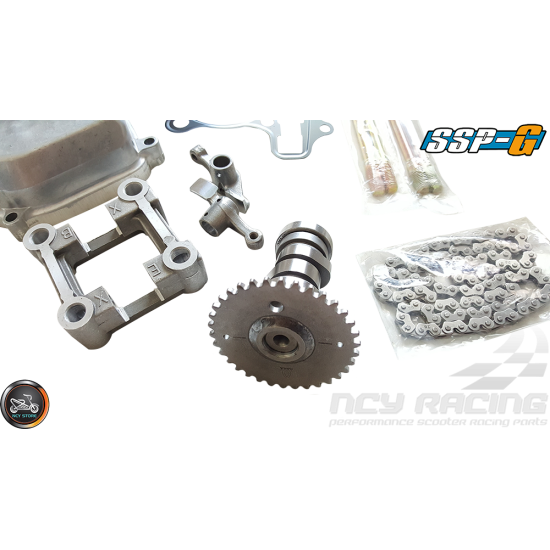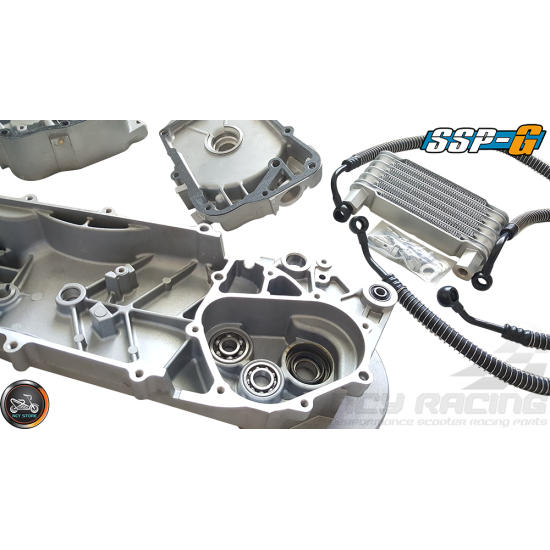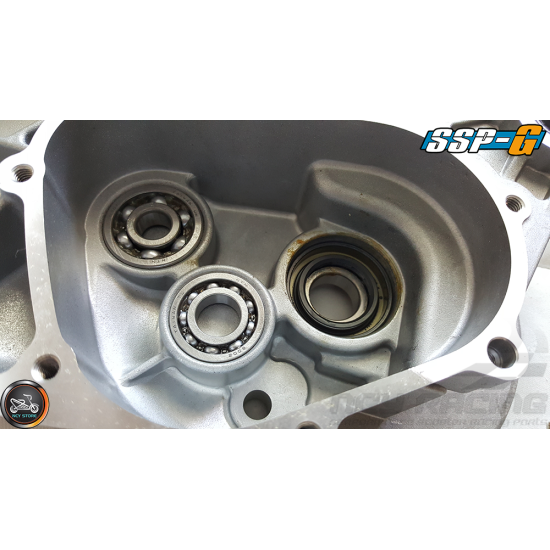 Non-Stock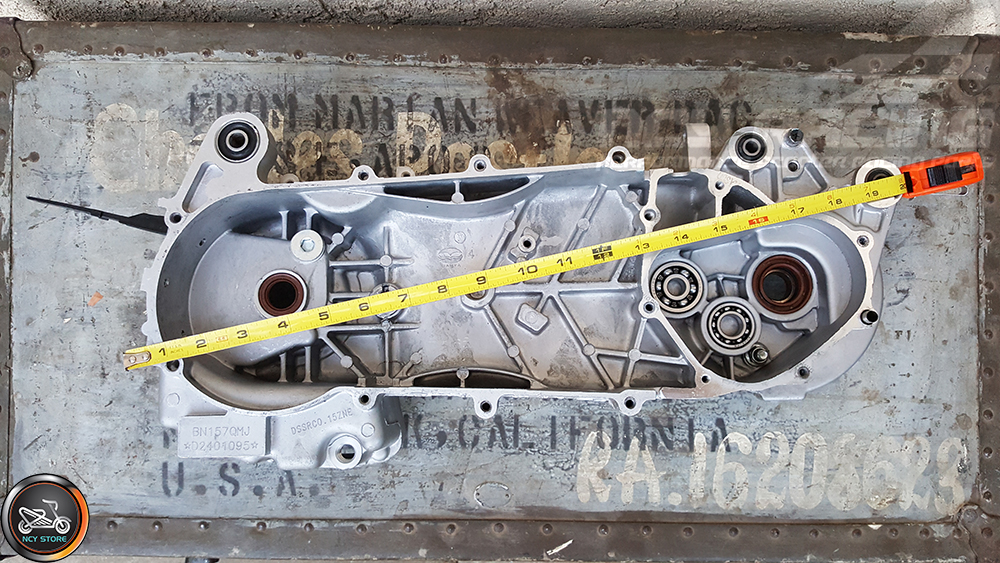 Description: SSP-G Crankcase 180cc Big Bore Power Kit with Oil Cooler for upgrade GY6 125/150cc 4-stroke longcase engines. This complete Power Pack comes with a 63mm bore cylinder and matching Machined out Crankcase (57mm B-Block) with all the oil seals installed and a performance camshaft for low-end power/torque. The crankcase is also pre-drilled and tapped for the included oil cooler assembly and timing cover. This 63mm bored means there is no machining required unlike all other kits on the market. No Boring Required! Just bolt-on SSP-G 180cc Big Bore Kit included!

NOTE: This is NOT a complete engine. Need to reuse donor parts from A-Block (54mm) or B-Block (57mm) - longcase.

Specifications:

Includes the following listed below + Timing Cover, Oil Cooler with lines and fittings, and SSP-G Sticker.
• 1x Bearing Set
• 1x Bushing Set
• 1x Crankcase (left, 20" longcase)
• 1x Crankcase (right, w/oil portholes)
• 1x Timing Cover
• 1x Cylinder 63mm w/Cast Piston
• 1x Cylinder Head 63mm 2V
• 1x Cylinder Stud Set: 196mm 204mm
• 1x Cam Chain 46 (92) links
• 1x Camshaft Gear
• 1x Engine Gasket 63mm Set
• 1x 57mm Camshaft Holder
• 1x 57mm Rocker Arms 2V*
• 1x Valve Cover Non-EGR
• Made in Taiwan
• Fit Intake Studs: M6 / Nuts: M6 / Socket: 10mm
• Fit Exhaust Studs: M8 / Nuts: M8 / Socket: 12mm
• Fit Crankcase Bolts: M6 / Washers: M6 / Socket: 8mm
• Fit Cylinder Stud Nuts: M8 / Washers: M8 / Side Bolts: M6 / Socket: 8mm-12mm
• Fit Flywheel/Variator/Clutch Shaft Nuts: M12 / Washers: M12 / Socket: 17mm
• Fit 57mm Stud Spacing (B-Block longcase)
• Replacement Fit 54mm (A-Block longcase)
• Fit Crankshaft 57.8mm +3 2V
• Fit Dowel Pin Set (8x14mm)
• Fit Dowel Pin Set (10x14mm)
• Fit Chain Guide (standard)
• Fit GY6 125/150cc+
• Optional: cut plastic fan shroud for best fitment

*Need donor tappets, inlet/outlet shafts, or purchase rocker arm assembly (Part# 169-412)

Supported Models: SSP-G CVT KIT (Part# 169-530); GY6 152QMI 157QMJ 161QMK 161QML Chinese Scooter, ATV, Genuine Buddy, Kymco, Polaris RZR 170 (top-end ONLY), Ruckus, Vento
-----
Item Weight & Package Dimensions:
• 22.238 pounds | 20.375" (L) x 9.625" (W) x 9.375" (H)

SSP-G Crankcase 63mm 180cc 2V Big Bore Power Kit w/Oil Cooler (GY6 longcase)
Stock:

Non-Stock

Reward Points:

23

Part #:

169-482
SSP-G
Ex Tax: $579.00
Price in reward points: 579
Tags:
ssp-g crankcase 63mm 180cc 2v big bore power kit with oil cooler gy6 longcase
,
gy6 oil cooler crankcase
,
gy6 oil cooler
,
ssp-g crankcase 180cc big bore power kit with oil cooler gy6 20in longcase
,
ssp-g crankcase 180cc big bore power kit gy6 longcase
,
ssp-g 180cc big bore power kit
,
180cc engine kit
,
ssp-g 180cc
,
big bore kit
,
gy6 180cc big bore power kit
,
gy6 180cc
,
180cc big bore kit
,
scooter big bore kit
,
bbk