Stage6 Riser CNC 40mm Kit (Aprilia, JOG, Zuma 50)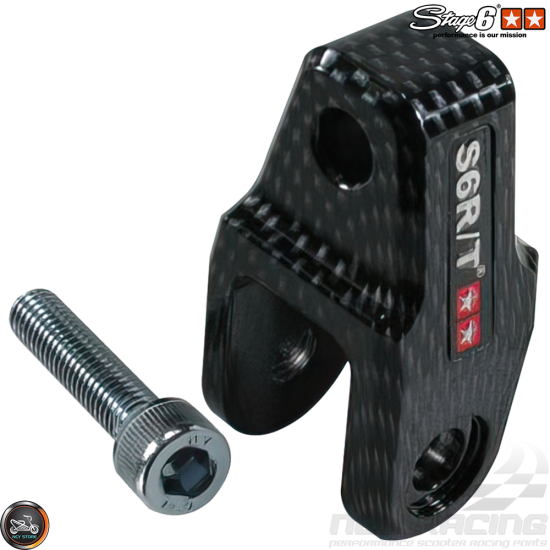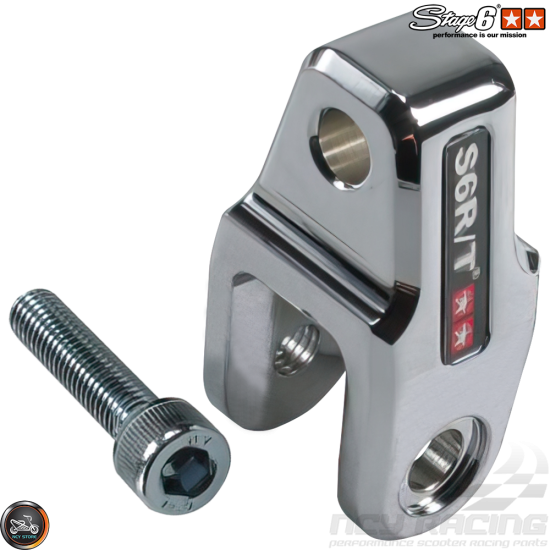 Description: Stage6 Riser CNC 40mm Kit for Aprilia, JOG, Zuma 50, and many other 50cc base engines. Stage6 is the first manufacturer to offer a homologated riser kit that is allowed on public roads. The riser kit has been CNC-machined from solid aluminum. It raises the rear end by 40mm so that the front is lower than the rear. The riser kit can be mounted within a few minutes. It will simply be bolted between the engine block mount and the shock absorber (rotated by 90°).
Specifications:
Include the following One-piece bushing.
• 1x Rear Crankcase Shock Bushing
• L: 40mm / ID: mm / OD: mm
• Color Option (choose one): Black, Carbon, Chrome, Orange, Red, Silver
• Made in Italy
• Fit Aprilia 49/50cc
• Fit JOG 49/50cc
• Fit Zuma 49/50cc

Supported Models: Aprilia SR 50 LC, Benelli 491 RR 50, Benelli K2 50 LC, Beta Ark 50 LC, Beta Eikon 50, Garelli GSP 50, Italjet Dragset 50, KTM Ark 50 LC, MBK Nitro 50, MBK Nitro Naked 50, Malaguti F12 Phantom 50 LC, Malaguti F15 Firefox LC, Motowell Magnet RS 50, Streak Access 50, Yamaha Aerox 50, Yamaha Jog RR 50, and virtually any scooter engine with these measurements.
-----
Item Weight & Package Dimensions:
• 0.05 pounds | 2" (L) x 2" (W) x 1.5" (H)
Stage6 Riser CNC 40mm Kit (Aprilia, JOG, Zuma 50)
Stock:

39

Reward Points:

1

Part #:

S6-SSP367

Stage6
Ex Tax: $30.35
Price in reward points: 31
Tags:
stage6 riser cnc 40mm kit aprilia
,
stage6 riser cnc 40mm kit jog
,
stage6 riser cnc 40mm kit zuma 50
,
riser
,
stage6 riser
,
stage6 aluminum riser
,
stage6 cnc riser
,
riser stage6
,
riser red
,
riser orange
,
riser chrome
,
riser black
,
riser silver
,
40mm riser
,
40mm riser kit
,
40mm riser stage6
,
stage6 40mm riser